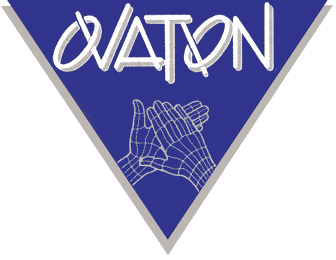 OVATION - FOUNDED 1985
Ovation Management
Ovation is a talent agency based in London.

Representing creatives and talent working in theatre, cruise ship entertainment, film and television worldwide.

Ovation offers industry advice; practise interviews; self-tape/audition feedback and support before presenting to the casting director and team; guidance in writing introduction letters, CVs and biographies; a personal relationship with one of our agents; introductory meetings with industry contacts; advice negotiating contracts; and, being practitioners ourselves, access to a combined knowledge of over 65 years experience in the business.

If you are a creative or performer seeking representation, and would like to know more about Ovation, please write to agents@ovat.co.uk


Ovation Theatres - Venue Owners
Upstairs at the Gatehouse.
Ovation's 142 seat theatre in Highgate Village, North London
Located above The Gatehouse Pub in what was a Victorian Music Hall, Ovation opened the venue in December 1997.
For more information on licensing our shows or hiring the theatre please call +44 (0)20 8340 4256 or visit our websites:

www.upstairsatthegatehouse.com
www.ovationtheatres.com

"Big musicals performed in a small space can give audiences a quality of experience with which the West End cannot hope to compete"

- Lyn Gardner,
The Guardian
Ovation Productions
For the last few years Ovation Productions have concentrated on producing theatre musicals, comedies and drama. Ovation's revivals of classic musicals such as Singin' in the Rain, Top Hat and 42nd Street have attracted critical acclaim and enjoyed sold out performances.
Ovation are also active in Cruise Entertainment. Five of RCI's vessels including the world's largest cruise ship 'Wonder of the Seas' are currently presenting shows choreographed or directed by Ovation.
Directors John and Katie Plews are no longer involved in the day to day running of corporate events. However they are still available for consultancy on all aspects of event management.
For further information call +44 (0)20 8340 4256 or visit our website: www.ovationproductions.com
Contact Ovation
Ovation
The Gatehouse
Highgate Village
London, UK
N6 4BD